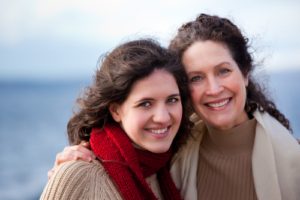 Unless you live under a rock, you've probably been beaten over the head with reminders to prioritize your oral health habits. Unfortunately, sometimes constant reminders lose their effect and end up going into deaf ears. The Centers for Disease Control and Prevention (CDC) proves this fact with their findings that 90% of American adults have had at least one cavity and 65 million adults, or 50% of those over the age of 30, have some level of gum disease. Bacteria and lack of oral health care cause inflammation of the gums, a condition which eventually leads to gum recession. While there are several reasons for this condition, periodontal disease is the main cause. Gum recession exposes the roots of the teeth and can create an unhealthy or unattractive appearance on top of weakening the enamel, increasing tooth sensitivity, and even leads to tooth loss. Pinhole Gum Rejuvenation can significantly reverse the recession, but what's so special about this procedure?
Pinhole Gum Rejuvenation Is a Pain-free, Non-Surgical Procedure
Original gum graphing is an invasive surgical procedure that involves removing tissue from the roof of the mouth and stitching it to the gums so it connects on its own. Pinhole Gum Rejuvenation is different. That's not the case with Pinhole Gum Rejuvenation. All previous complex methods are left behind along with open wounds and the resulting fear associated with dental surgery.
This Revolutionary Procedure Incorporates Biomimetic Dentistry
Pinhole Gum Rejuvenation relies on the body's natural ability to respond to biomimetic dentistry techniques and not only help heal itself but become stronger in the process. It's a simple and minimally invasive option that requires absolutely no scalpels or sutures. This advanced dentistry procedure simply involves applying tiny pinholes to the patient's gum tissue and then gently and painlessly loosening it to re-position it as needed. Collagen is then applied to hold the tissue in place until it naturally affixes itself. Say goodbye to pain and hello to beauty once again.
Pinhole Gum Rejuvenation Is a Quick Fix with Minimal Recovery Time
The Pinhole procedure is beneficial to those in a hurry as it can treat and correct multiple teeth in a single sitting. In other words, you won't have to return for follow-up visits just to complete the procedure. And results are immediate. Swelling, discomfort, and recovery time aren't necessarily eliminated, but most patients are completely recovered by the following day. Unless you tell someone you had your gum rejuvenation, they'll never know as any noticeable holes on the day of the procedure shrink by the next day as well.
This Gum Procedure Has Some Limitations
Like its predecessor, Pinhole Gum Rejuvenation has some limitations and may not be right for everyone. First of all, any traumatic activities leading to gum recession, such as overly aggressive brushing or bruxism, must be stopped prior to the appointment. The gums must also be free of inflammation. Significant bone loss will not support new tissue growth, but the only way to know for sure whether Pinhole Gum Rejuvenation is right for you is to contact us today. Fortunately, a quick consultation with your Moorestown dentist could change your life for the better.